Philosophy
Our educational philosophy fosters holistic growth, igniting a lifelong love of learning
Enquire now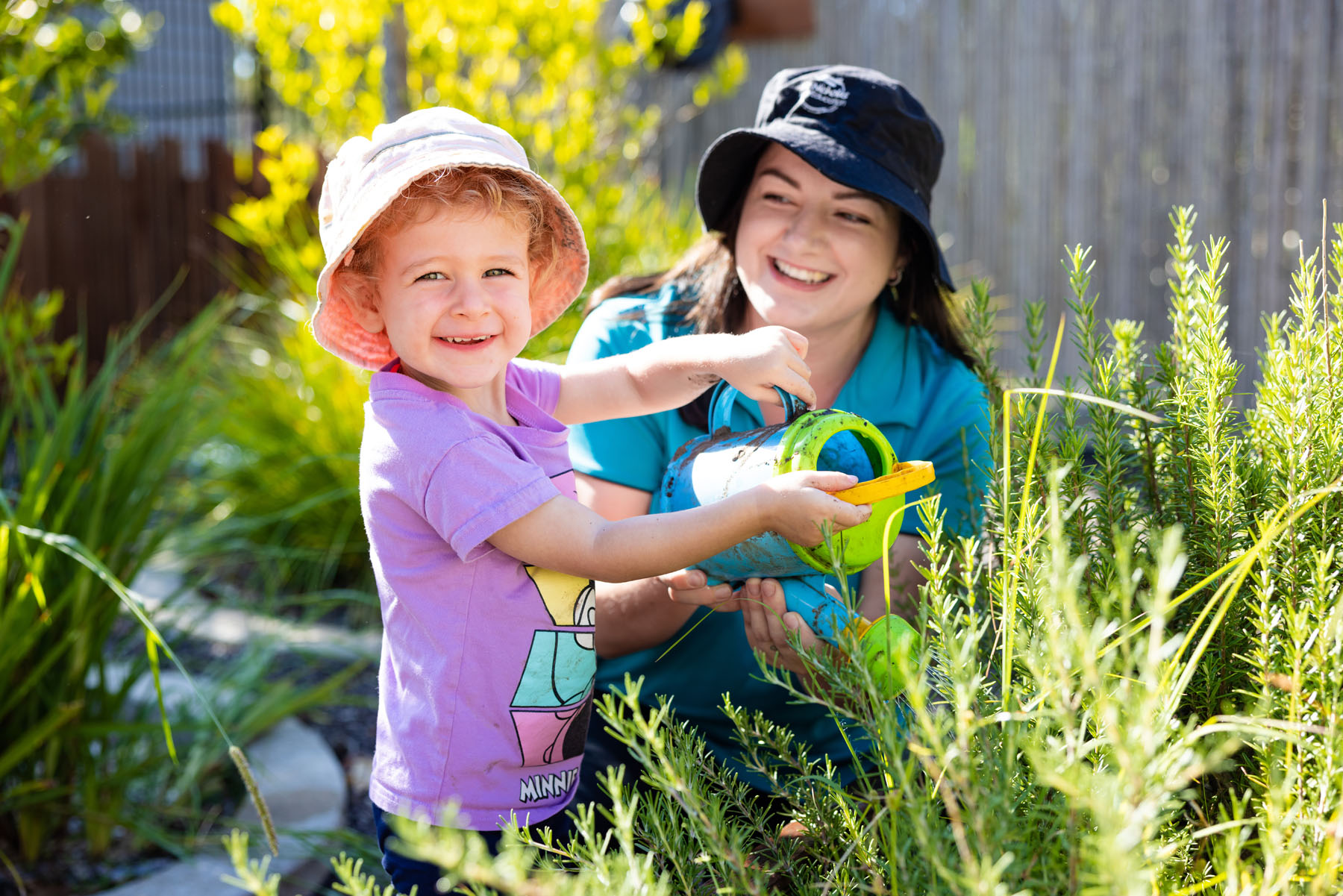 Early Education Philosophy
St Nicholas Early Education provides high quality education services using best practice guidelines. Our goal is to facilitate each child's optimal social, intellectual, spiritual and physical development and education, in partnership with parents and carers.  
As an inclusive and welcoming community, St Nicholas centres are a demonstration of our Catholic faith and values.  
We acknowledge the traditional custodians of the land and the value and importance of indigenous cultures and different cultural backgrounds.  
We recognise that a safe, secure and consistent environment supports trust and encourages children's development of confidence, skills and friendships. 
Enquire now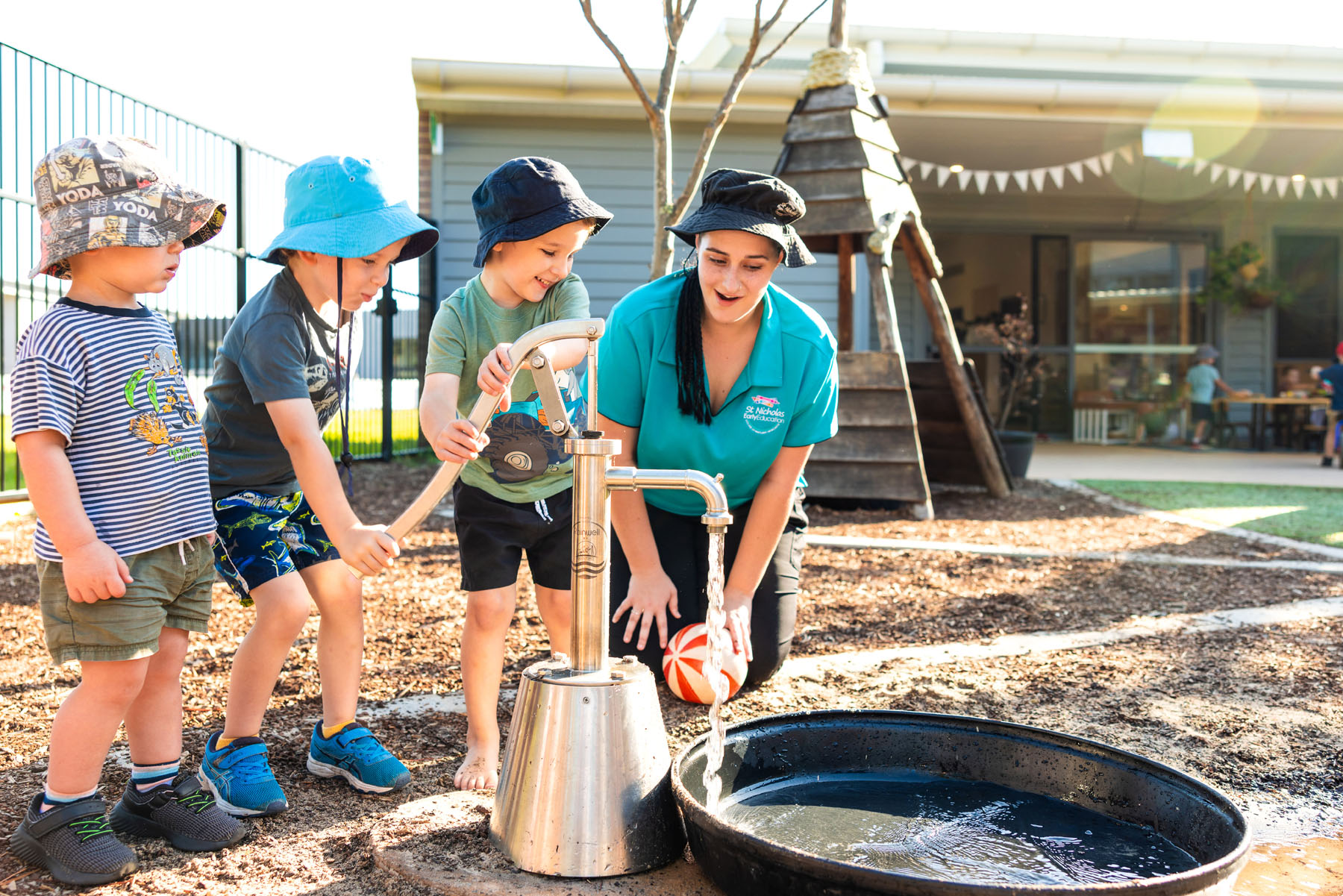 In relation to children
Our commitment to children is to provide a positive, nurturing and trusting relationship, so they feel a sense of belonging at St Nicholas. We aim to respect children's unique learning styles and include their voices in our curriculum
We view children as capable, creative and confident learners and recognise the significance of the here and now, a sense of being for each child.
We offer an environment that acknowledges change within the early years and which, in turn, allows children to become confident learners.
We are committed to offering acceptance and support for children with additional needs and nourishing a sense of positive self-esteem in all children.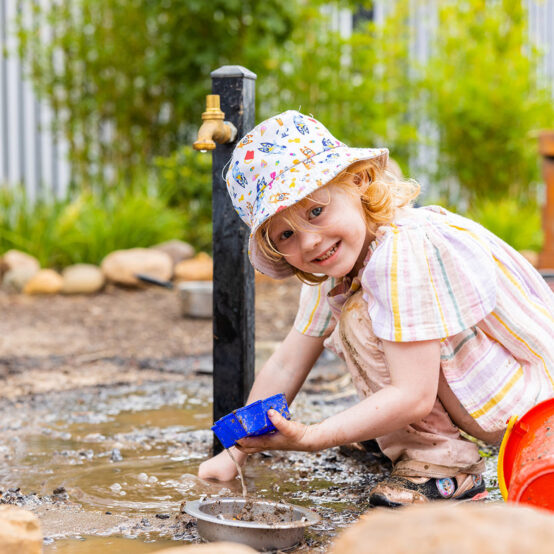 In relation to families and community
Our commitment to families and the community is to promote and encourage positive and respectful relationships. We believe that families play the most important part in the life of their child and a strong link between home and care fosters positive outcomes.
"When educators establish respectful and caring relationships with children and families, they are able to work together to construct curriculum and learning experiences relevant to children in their local context" (Early Years Learning Framework, 2009).
Through daily communication and shared decision-making, we welcome families to assist us to provide the best outcomes for each child on his/her learning journey. We respect each family's right to privacy and adhere to our confidentiality policy at all times.
We value parent and community involvement greatly and encourage links to the local community. Children at St Nicholas benefit from regular visits, including representatives from various community services, as well as excursions to explore their sense of belonging to the community.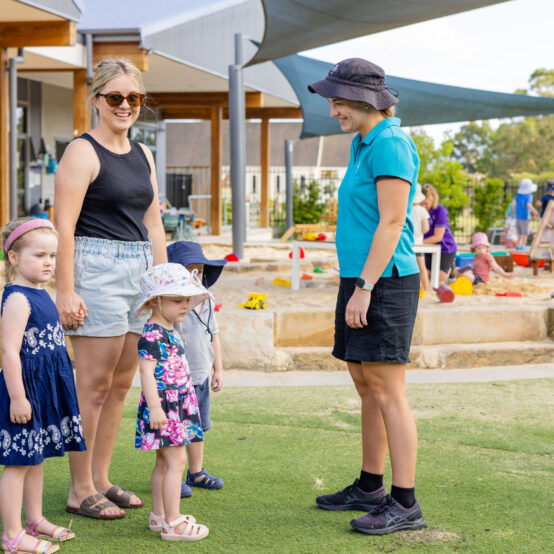 In relation to educators
Our commitment to our educators is to provide an environment that acknowledges the experience, diversity and professionalism they bring to our Early Education centres. Our educators demonstrate respect for each other and for the families at our centre. Professional development is supported as educators gain new ideas and approaches to their pedagogy.
We work as a team to share ideas and resources and build a collaborative relationship based on trust and honesty.
"Educators are responsive to all children's strengths, abilities and interests. They value and build on children's strengths, skills and knowledge to ensure their motivation and engagement in learning" (Early Years Learning Framework, 2009)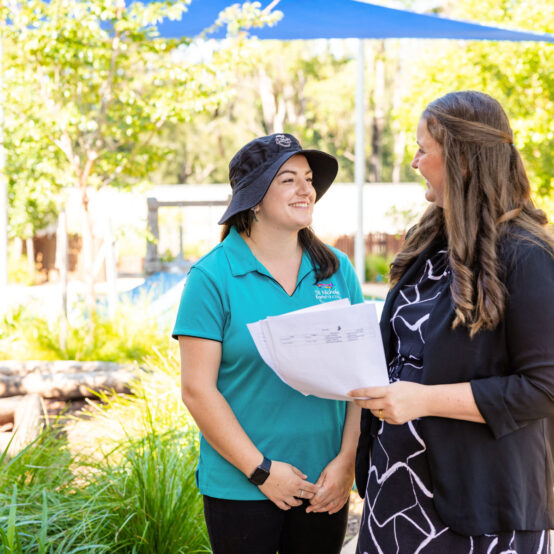 In relation to the curriculum
Our curriculum is based on the children's interests and needs and reflects the vision of the Early Years Framework and the National Quality Standards.
We include children's voices in our program and ensure daily reflection promotes continual self-evaluation of the curriculum. We provide a stimulating and challenging environment that encourages our children's curiosity and creativity, building confidence along the way.
Our curriculum is play-based in an enriched learning environment that includes both open-ended and group learning. We aim to link our wider community and our families to our program for optimal outcomes for each child.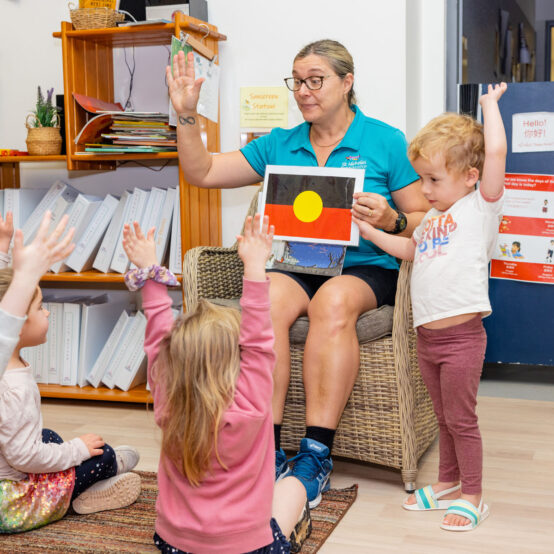 In relation to the environment
Our commitment to the environment is to create a clean, safe, stimulating, and inclusive indoor and outdoor area that enhances the children's learning through the provision of natural and man-made materials. Our educators model and teach children respect for the environment and the practice of sustainable behaviours that involve recycling, gardening and water/energy conservation.
We aim to develop in each child a sense of belonging and respect for the environment and implement practices within our curriculum that reflect this.
"Indoor and outdoor environments support all aspects of children's learning and invite conversations between children, early childhood educators, families, and the broader community. They promote opportunities for sustained shared thinking and collaborative learning (Early Years Learning Framework, 2009)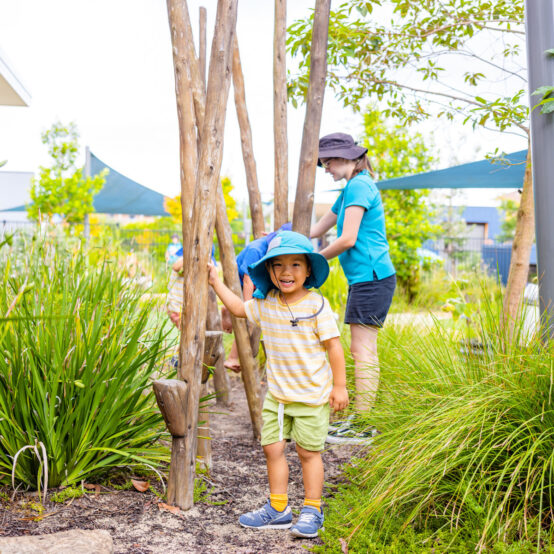 OOSH Philosophy
St Nicholas OOSH provides high quality education and care services using best practice guidelines. Our goal is to facilitate each child's optimal social, intellectual and physical development and education, in partnership with parents and carers.
We believe children's primary school years are critical for learning and development. Our quality play-based programs are linked to the 'My Time, Our Place' Framework, offering a planned and reflective approach
We believe in creating aesthetically pleasing environments, where learning and intentions are visible and every child can make choices regarding their learning, explore, investigate, listen, observe and experience a sense of belonging
We believe in creating environments and resources that emphasise accountability, advocacy and promote children's understandings of the natural environment and sustainability
We believe in embracing diversity. Our practices are inclusive of all cultures, religions, genders, abilities and family structures
We believe in building genuine relationships and partnerships with families to ensure the optimal education and care of each child and encourage family involvement and participation
We believe in the importance of working cohesively as a team to provide high quality education and care for each child and their family
We believe it is paramount to build genuine long-term relationships with the community.
Enquire now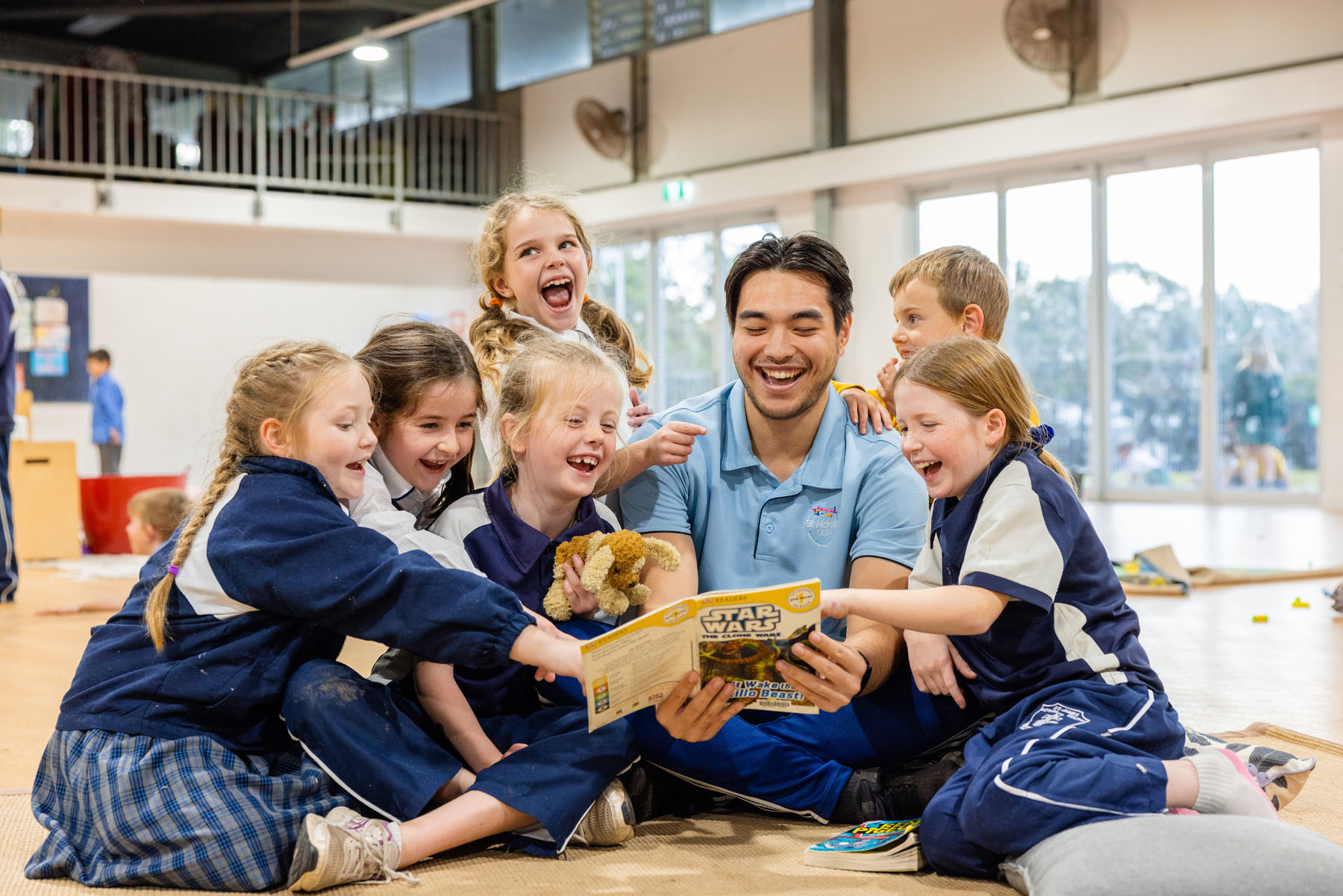 Testimonials
'St Nicholas has exceeded our expectations in every possible way. We couldn't be happier.'
Sandy
Early Education Parent
'Whenever I pick my daughter up from OOSH, she always has a huge smile on her face, which is super comforting as a parent.'
'St Nicholas Pathways has enabled me to fast-track my dream of becoming an educator.'
'The educators really made us feel comfortable about going back to work.'
Chris
Early Education Parent
'It makes us feel at ease being able to work to provide for our family knowing that our son is with qualified and talented professionals.'
'St Nicholas supported me for the entirety of my work-based traineeship. I'm now one step closer to achieving my dream of becoming a Centre Director.'
'Brilliant early education. The educators are the best we have experienced.'
Debbie
Early Education Parent
'All of my children are interested in very different things and St Nicholas OOSH caters to those varied interests.'
'The Immersion program has been amazing to be able to get a taste of what it's like to work in early childhood. I now know this is the career path for me.'
Make an enquiry
Early Education

OOSH

Pathways
By entering your details you are registering your interest in enrolling your child. One of our friendly staff will be in touch shortly.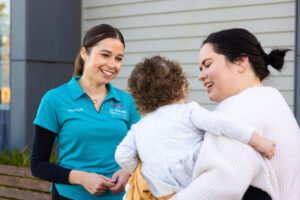 Are you interested in Before and After School Care or Vacation Care?
Submit a booking request for Before and After School Care or Vacation Care. One of our friendly team members will be in touch as soon as possible.
Please note:
Submitting a booking request or enquiry does not constitute a confirmed booking. No booking is confirmed until you have received email confirmation from St Nicholas.

For casual and Vacation Care bookings, we have a 5-day cancellation policy, after which the parent/carer will be liable for their full fees for that session. For permanent bookings, we have a 2-week cancellation policy.

One-off cancellations for permanent bookings still require the parent/carer to pay their full fees for that session, unless the cancellation is permanent, in which case the family will forfeit their permanent place for that session.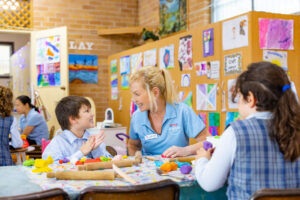 Please fill out the form with your details and preferred study program. One of our friendly staff will be in touch shortly.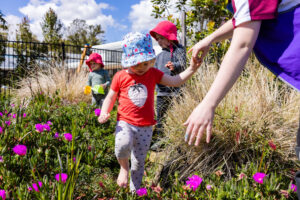 Latest news
The latest updates from St Nicholas - Early Education, OOSH and Pathways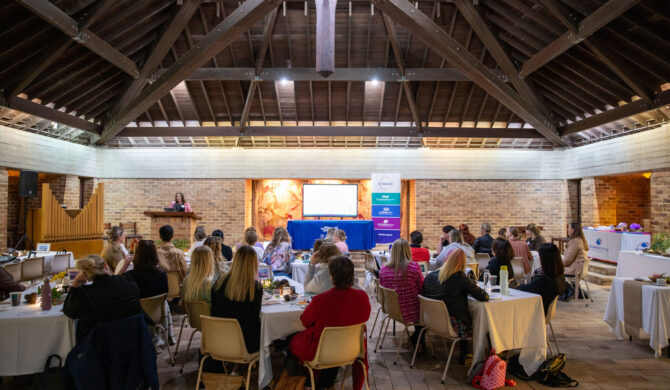 Careers
Early Education
OOSH
Pathways
30th Nov, 2023
Read more