Muswellbrook Early Education
111 Skellatar Stock Rte, Muswellbrook, 2333
(02) 6542 4420
muswellbrook@stnicholasmn.org.au
| | |
| --- | --- |
| Monday | |
| Tuesday | |
| Wednesday | |
| Thursday | |
| Friday | |
| Saturday | Closed |
| Sunday | Closed |
Book a tour
Enquire now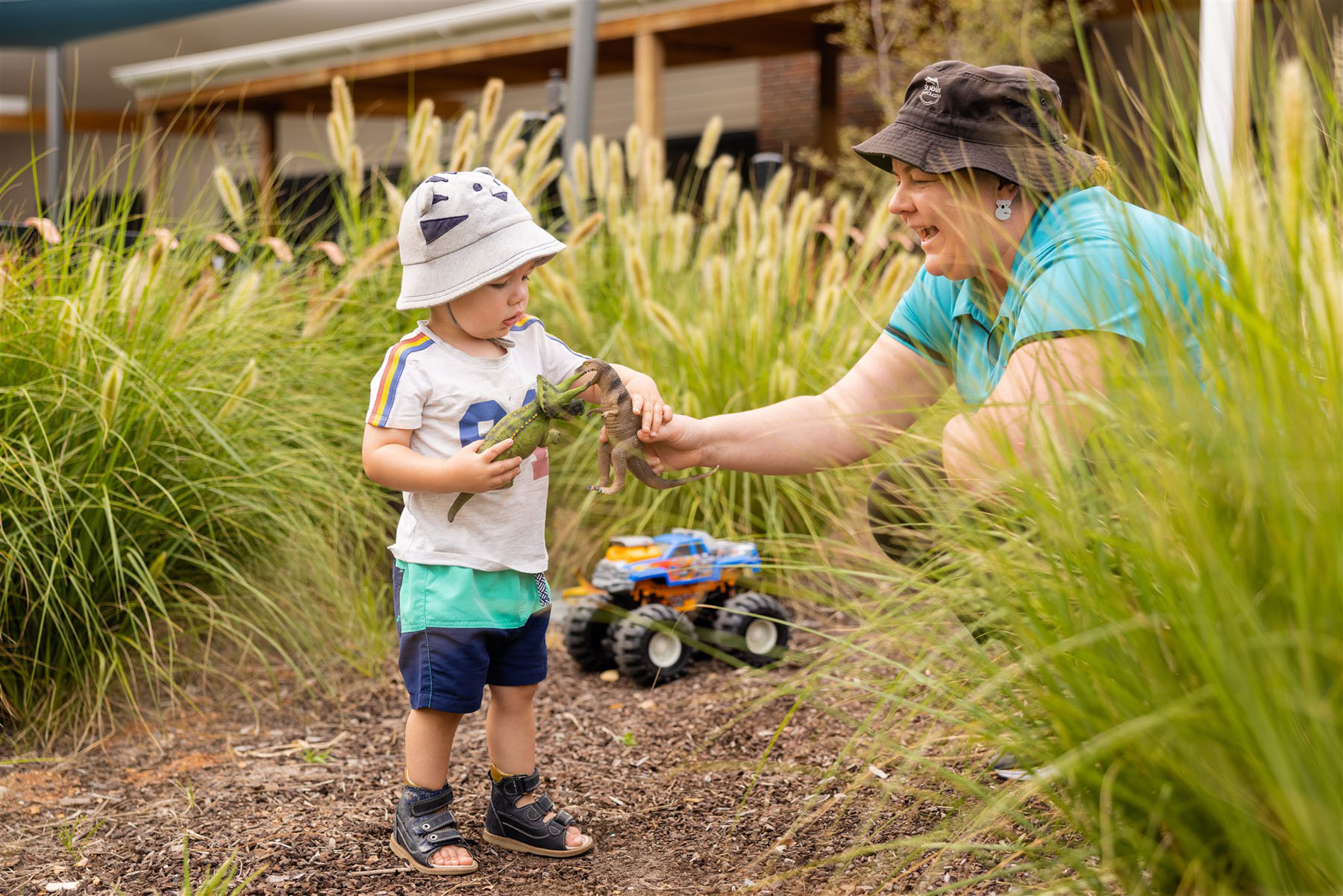 About St Nicholas Early Education Muswellbrook
St Nicholas Early Education Muswellbrook is a 104-place early education and care centre co-located with St James' Primary School. Complete with immersive natural outdoor environments, warm open-plan play rooms and the region's most dedicated and passionate team of educators, our Muswellbrook centre is the perfect place for children to begin their learning journey. 
Our Muswellbrook centre opened in early 2021 alongside St James' Primary School, offering a convenient one-stop drop-off and pick-up for parents and carers with children attending both places while also supporting St Nicholas' Transition to School program for preschool children. 
The centre's impressive outdoor environments feature bicycle tracks, sandstone sand pits, climbing structures, a mud pit and lots of natural elements included to excite and engage children's innate desires for exploration and discovery.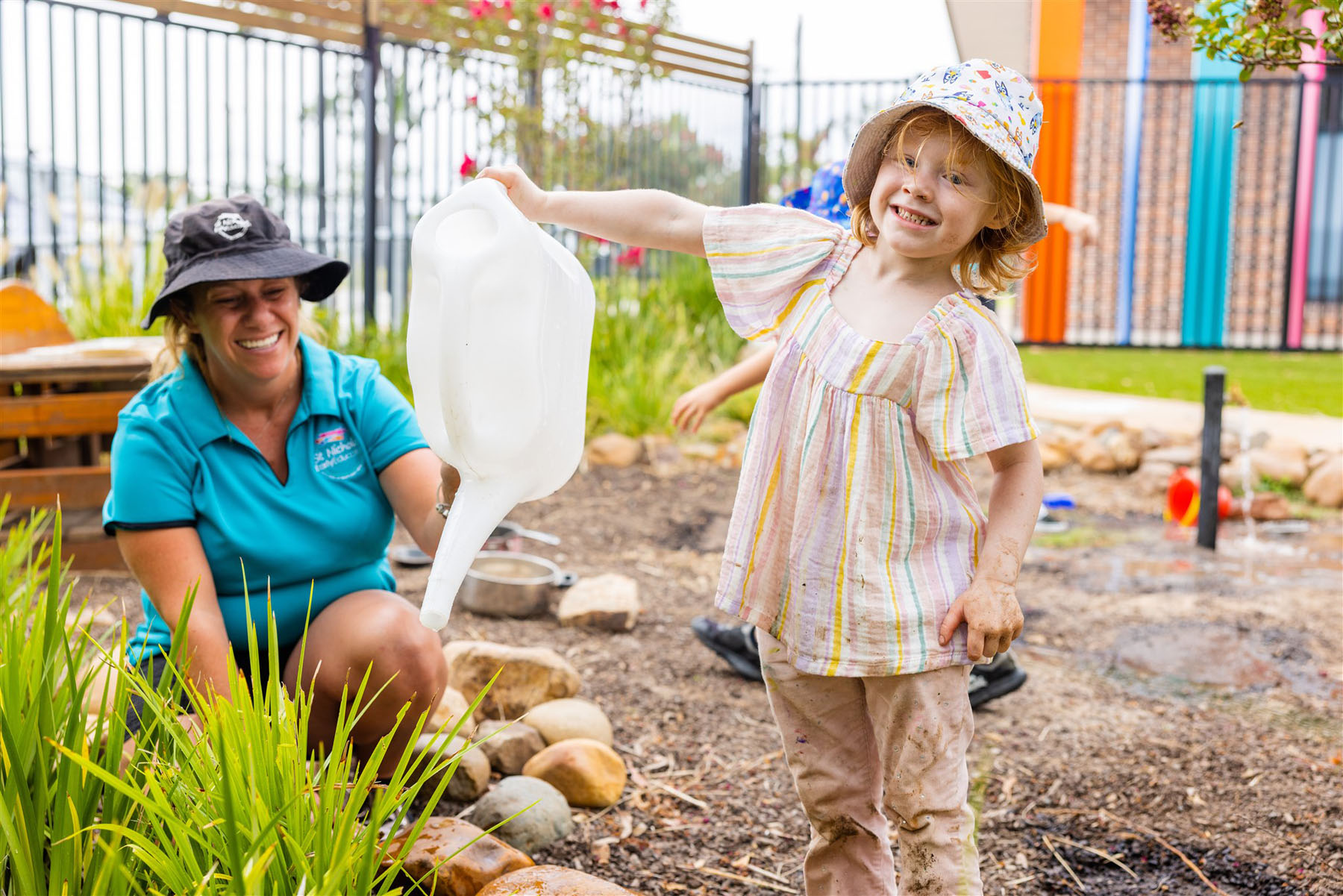 Gallery

Fees and inclusions

Centre Director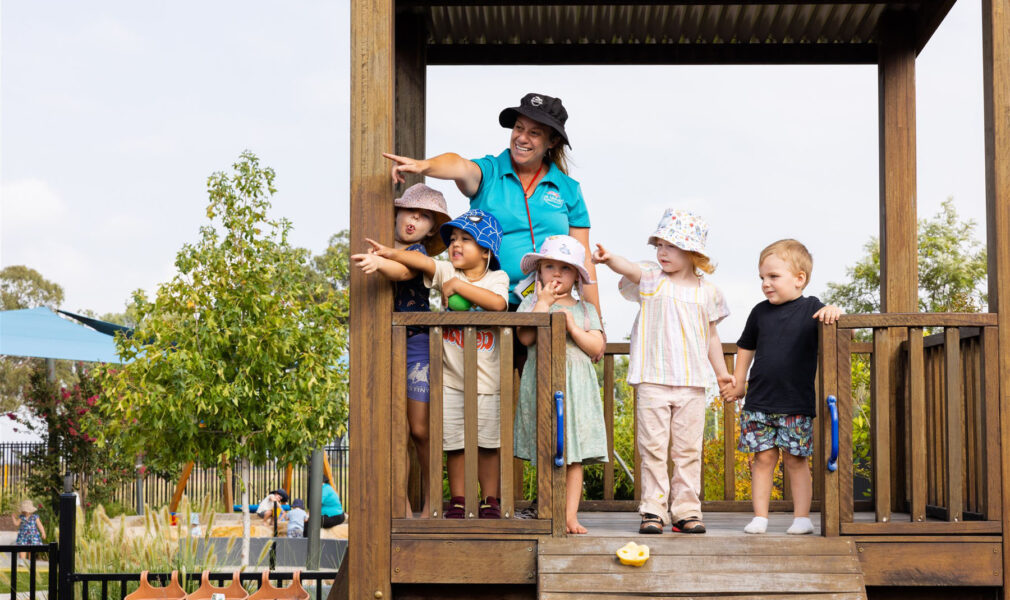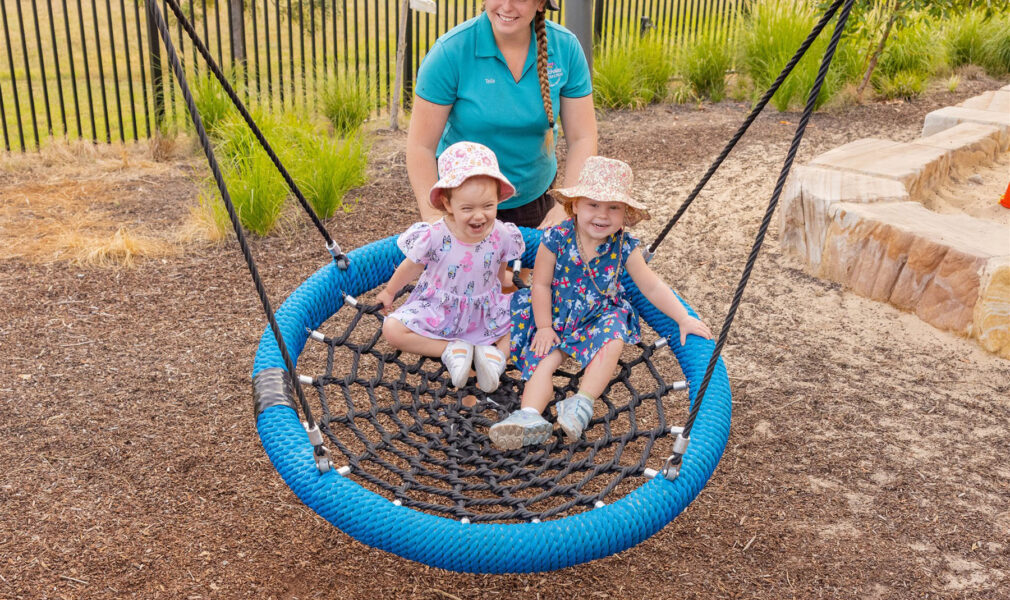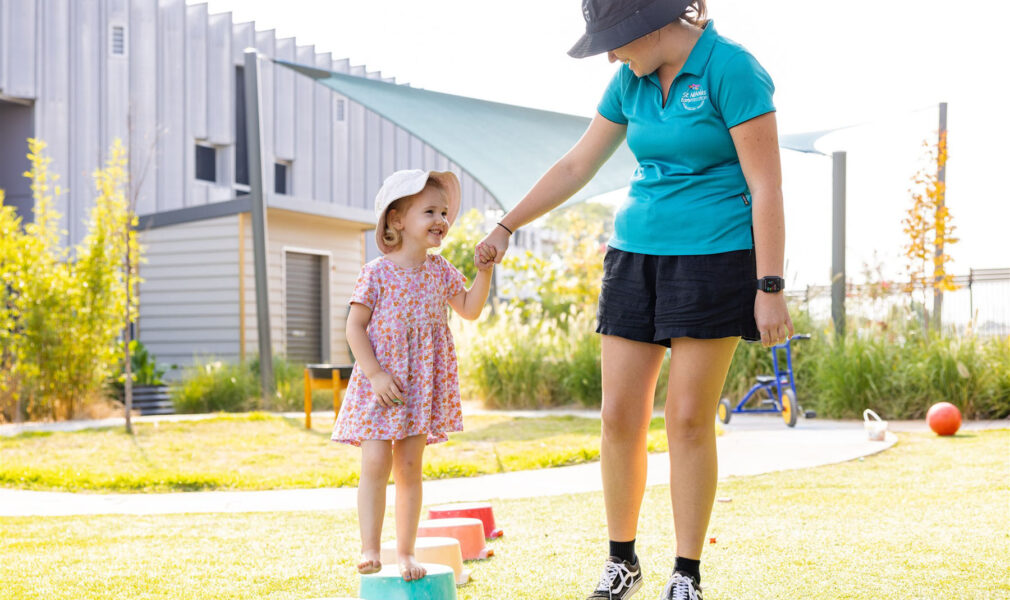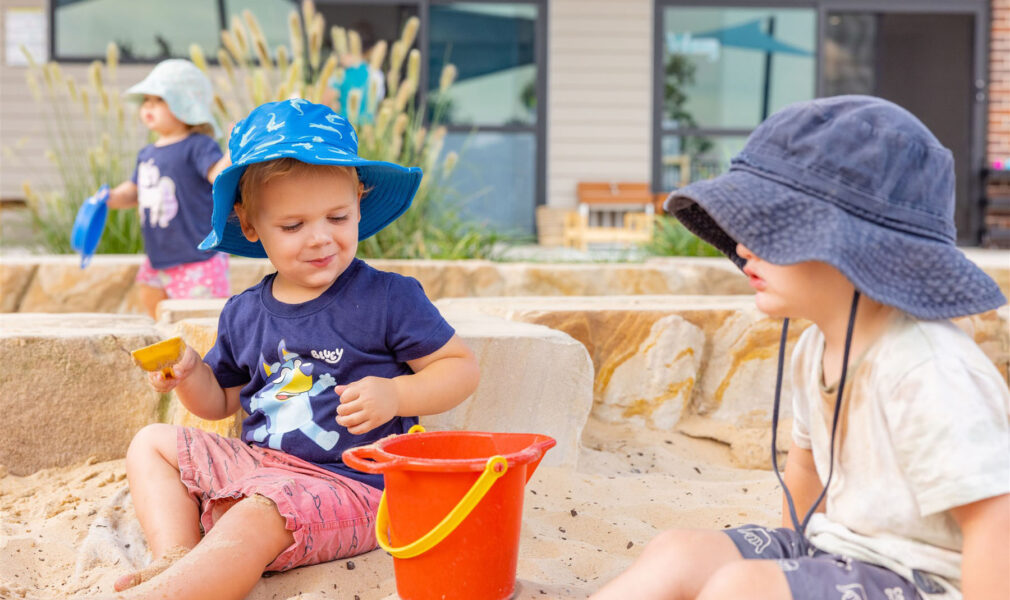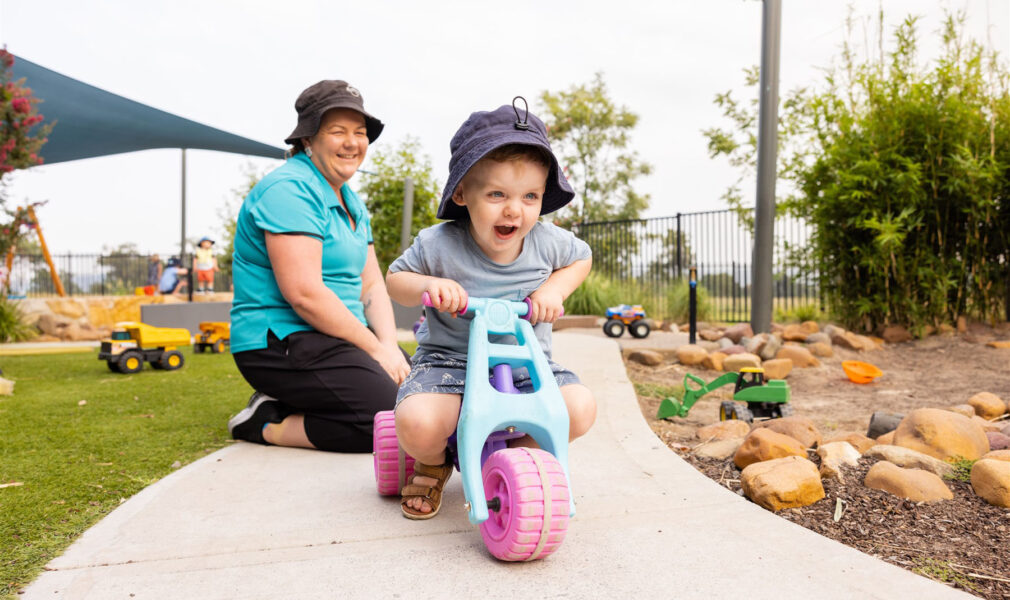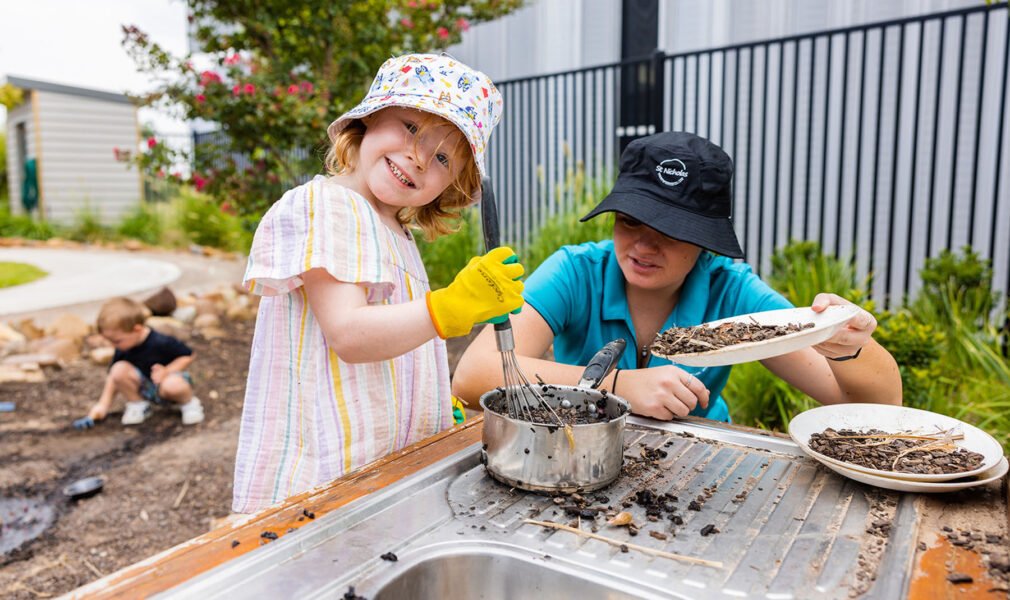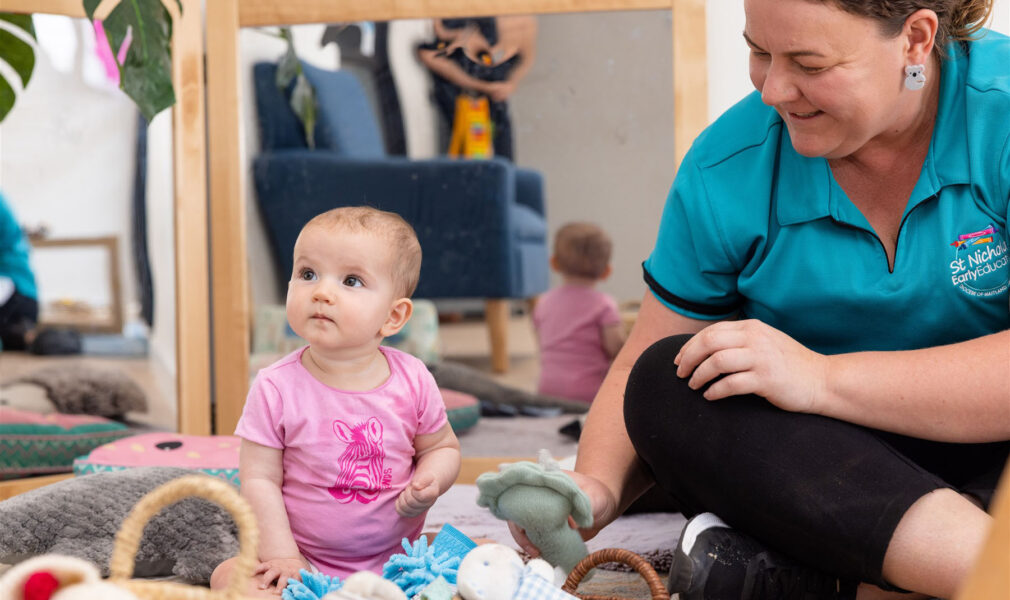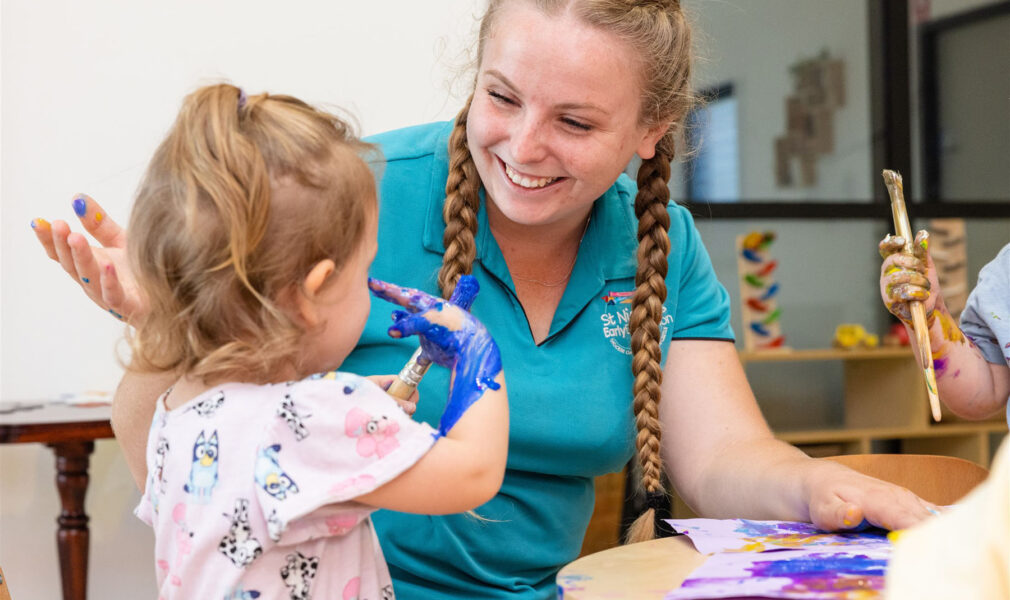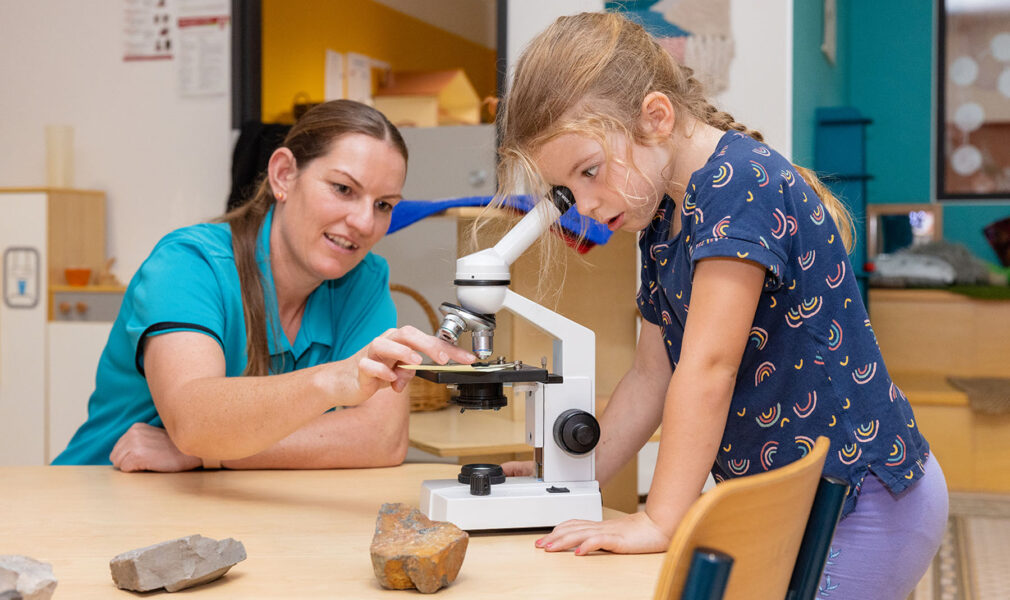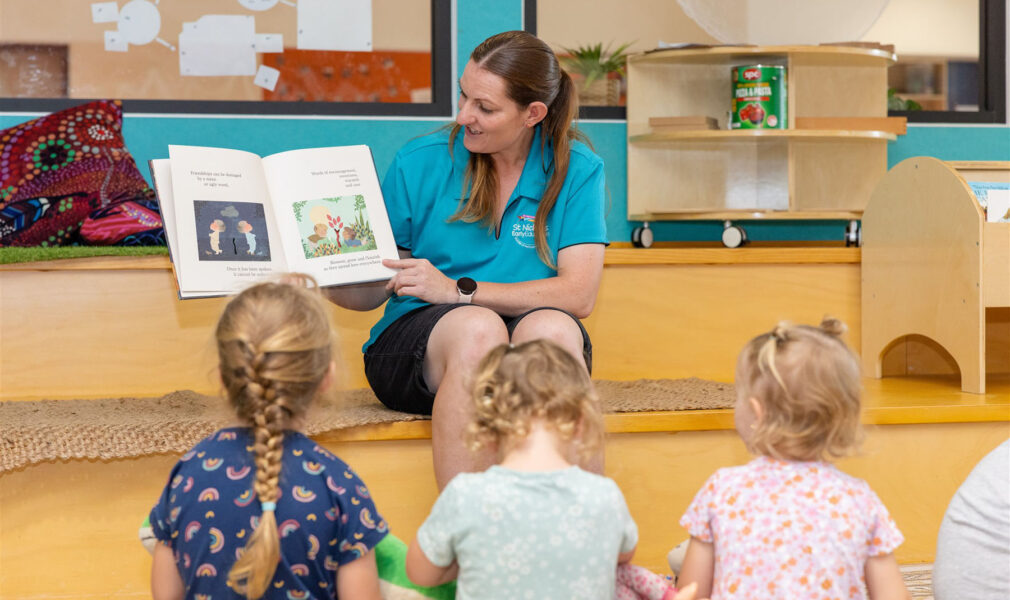 Fees
Kunarr (0 – 2 years) – $144.00
Wanay (0 – 2 years) – $144.00
Kampal (2 years) – $143.00
Wangkan (2 years) – $143.00
Payami (3 years) – $136.00
Puwampi (4 – 5 years) – $134.00
For personalised fee information, you can contact our friendly Admin and Client Services Team on (02) 4979 1110
Inclusions
Meals

Onsite parking
Nappies
Cot linen
Sunscreen
Transition to School program (Preschool only)
Natural outdoor play environments
Breast feeding areas
Out-of-pocket cost
It only takes a few minutes to estimate your Child Care Subsidy. Use Services Australia's Child Care Subsidy estimator to find out how much your family could claim – click here.
Service Manager – Karen McNamara
Karen McNamara is a seasoned professional, bringing nearly 30 years of rich experience and an Advanced Diploma in Children's Services to her role as the Service Manager for both St Nicholas Early Education and St Nicholas OOSH at Muswellbrook. In this dual capacity, Karen plays a pivotal role in ensuring consistency of care across the two sites, creating a secure and familiar environment for children transitioning to school.
With her extensive background, Karen seamlessly integrates Early Education and OOSH services, facilitating a unique collaboration that enhances outcomes for children and families. By sharing valuable knowledge and resources between the services, Karen ensures a holistic and enriching experience at every stage of a child's journey with St Nicholas.
Karen's passion for early childhood education shines through in her dedication to instilling essential values such as kindness and fairness in the children under her care. She takes pride in nurturing curiosity and fostering a love for learning, creating an environment where children can explore their interests and master new skills.
Beyond the confines of the classroom, Karen is deeply passionate about travel, sustainability and community engagement. Her hands-on approach to life is evident in her hobbies, which include woodworking, crafting and horse riding. This practical mindset enriches the community, fostering strong bonds and a nurturing atmosphere for every child.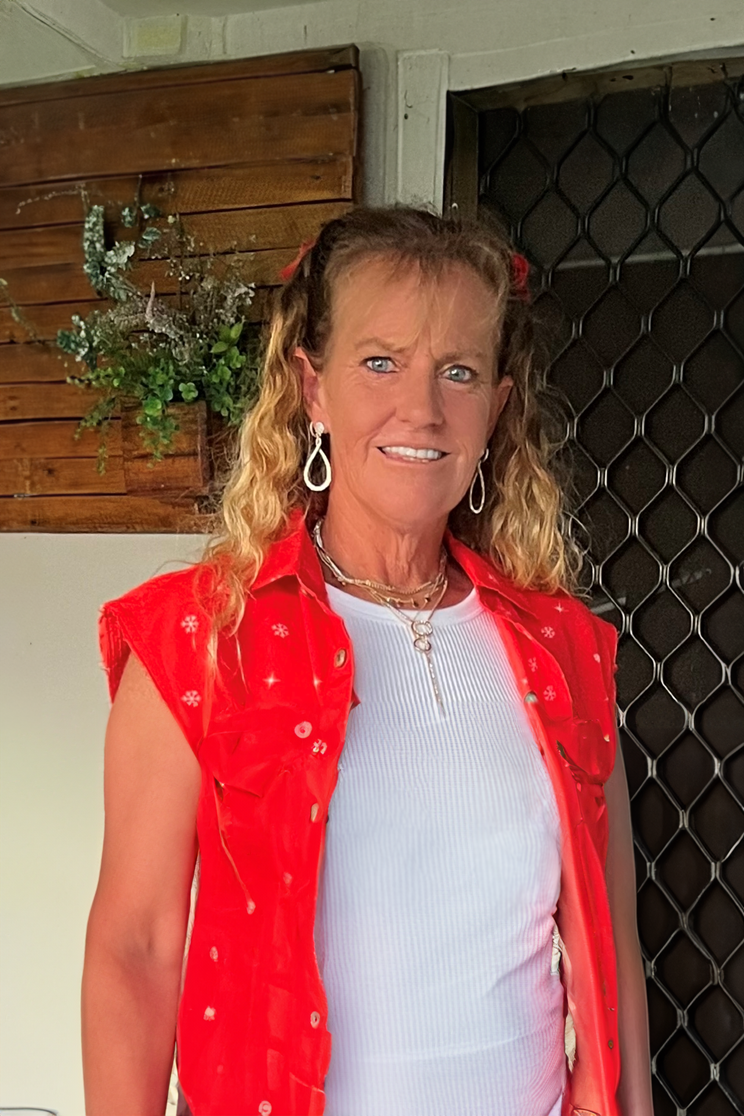 Make an enquiry
Early Education

OOSH

Pathways
By entering your details you are registering your interest in enrolling your child. One of our friendly staff will be in touch shortly.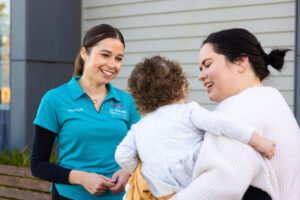 Are you interested in Before and After School Care or Vacation Care?
Submit a booking request for Before and After School Care or Vacation Care. One of our friendly team members will be in touch as soon as possible.
Please note:
Submitting a booking request or enquiry does not constitute a confirmed booking. No booking is confirmed until you have received email confirmation from St Nicholas.

For casual and Vacation Care bookings, we have a 5-day cancellation policy, after which the parent/carer will be liable for their full fees for that session. For permanent bookings, we have a 2-week cancellation policy.

One-off cancellations for permanent bookings still require the parent/carer to pay their full fees for that session, unless the cancellation is permanent, in which case the family will forfeit their permanent place for that session.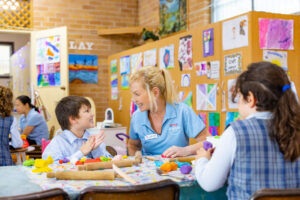 Please fill out the form with your details and preferred study program. One of our friendly staff will be in touch shortly.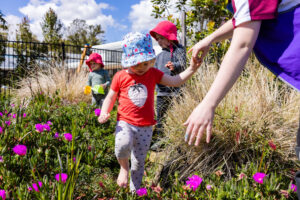 Latest news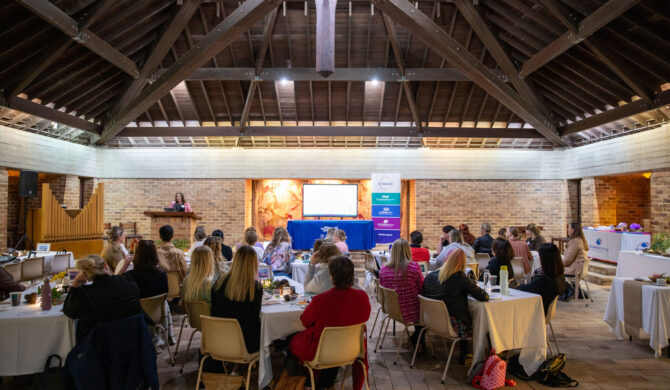 Careers
Early Education
OOSH
Pathways
30th Nov, 2023
Read more